The Ruby Caravan
The Ruby Gypsy Caravan is a place where you can leave all your worries behind, enjoy the quiet, slow life of times past and fully relax in the stunning Somerset countryside.
Ruby is a bowtop vardo who has been lovingly restored by Emily. She can be found in a private meadow at the foot of Lollover Hill. Stay here  for a memorable gypsy caravan holiday where if you are lucky you will see badgers and certainly rabbits. Quite possibly you will get a sighting of the resident barn owl.
Situated in a different area at Bartlett's Farm to the Famous Five gypsy caravan Ruby comes with just as much privacy,  charm and tranquillity. There are no traffic disturbances here. The only passing traffic you may encounter is Emily's family going past to check on  ponies who are usually to be found in the next door field. In the Spring there will be lambs.
Traditionally, cooking and washing was done outside. There is an open fire with a tripod and all cooking utensils but should you prefer not to cook on a campfire, there is a more conventional method in 'Swallow' a restored caravan with gas hob, oven and heating. Swallow can also be used for extra people to stay in with a small double bed and a single bed.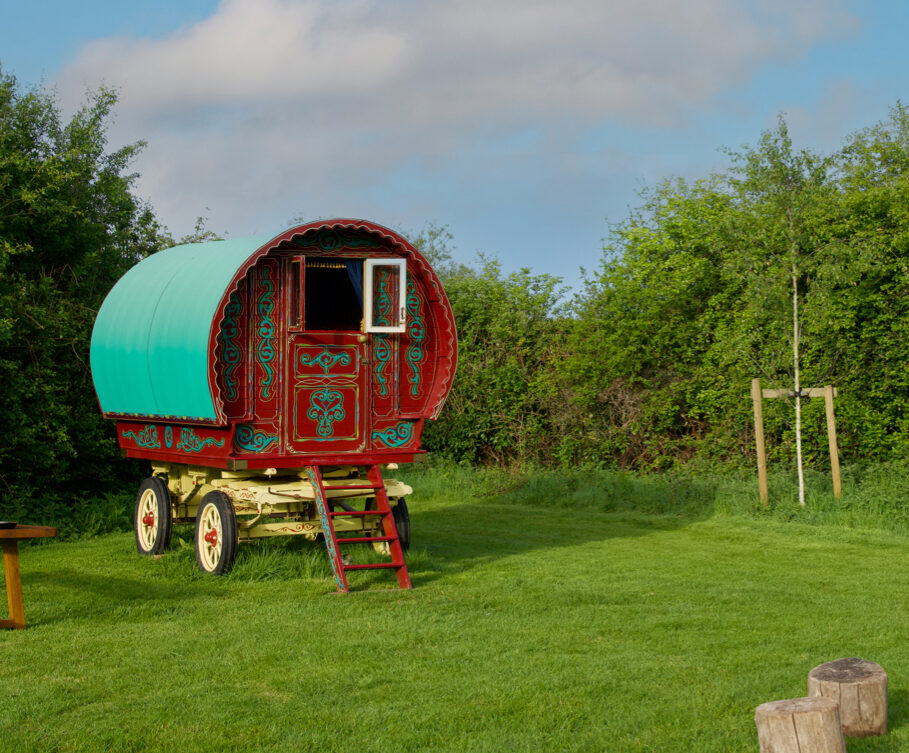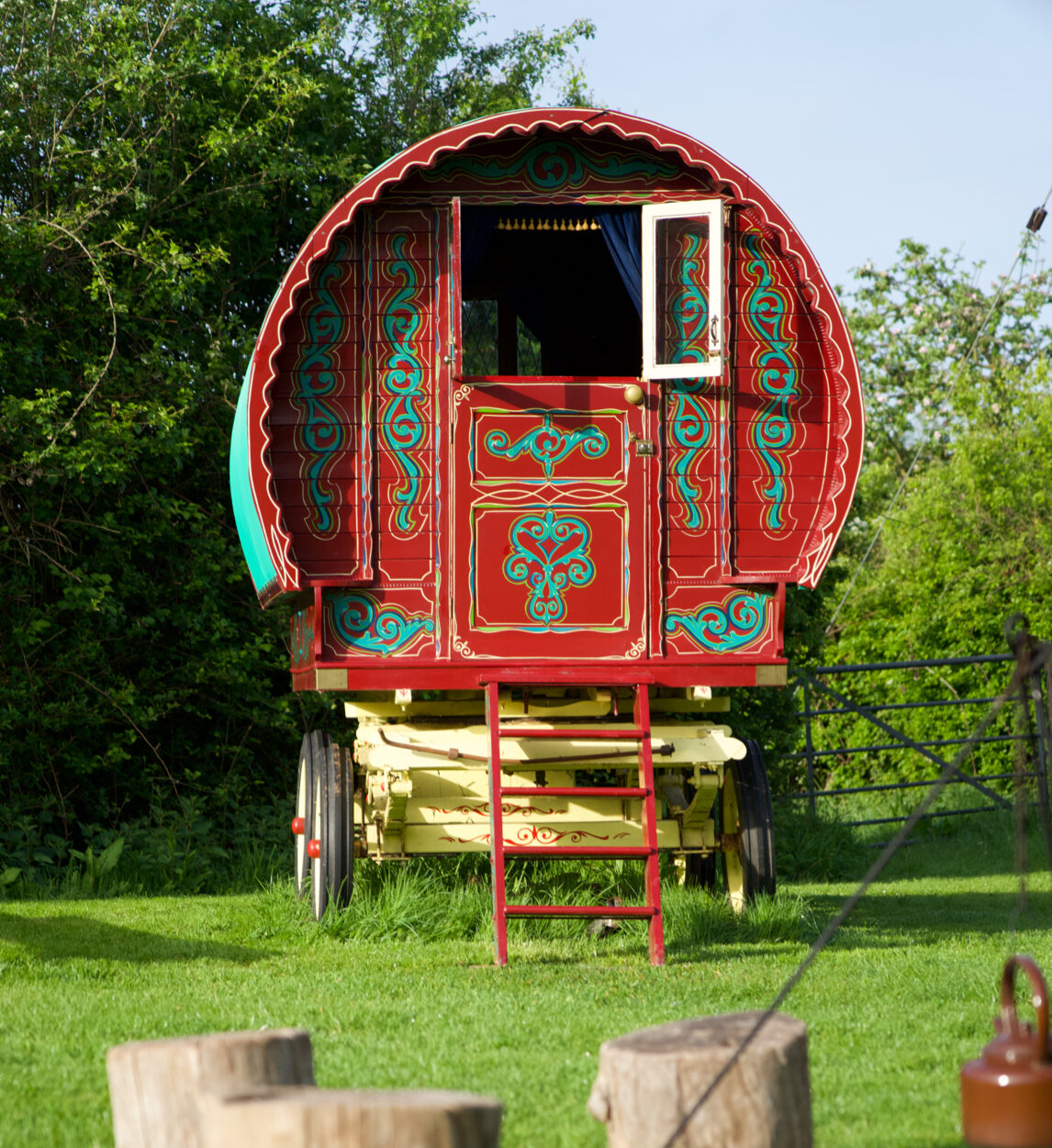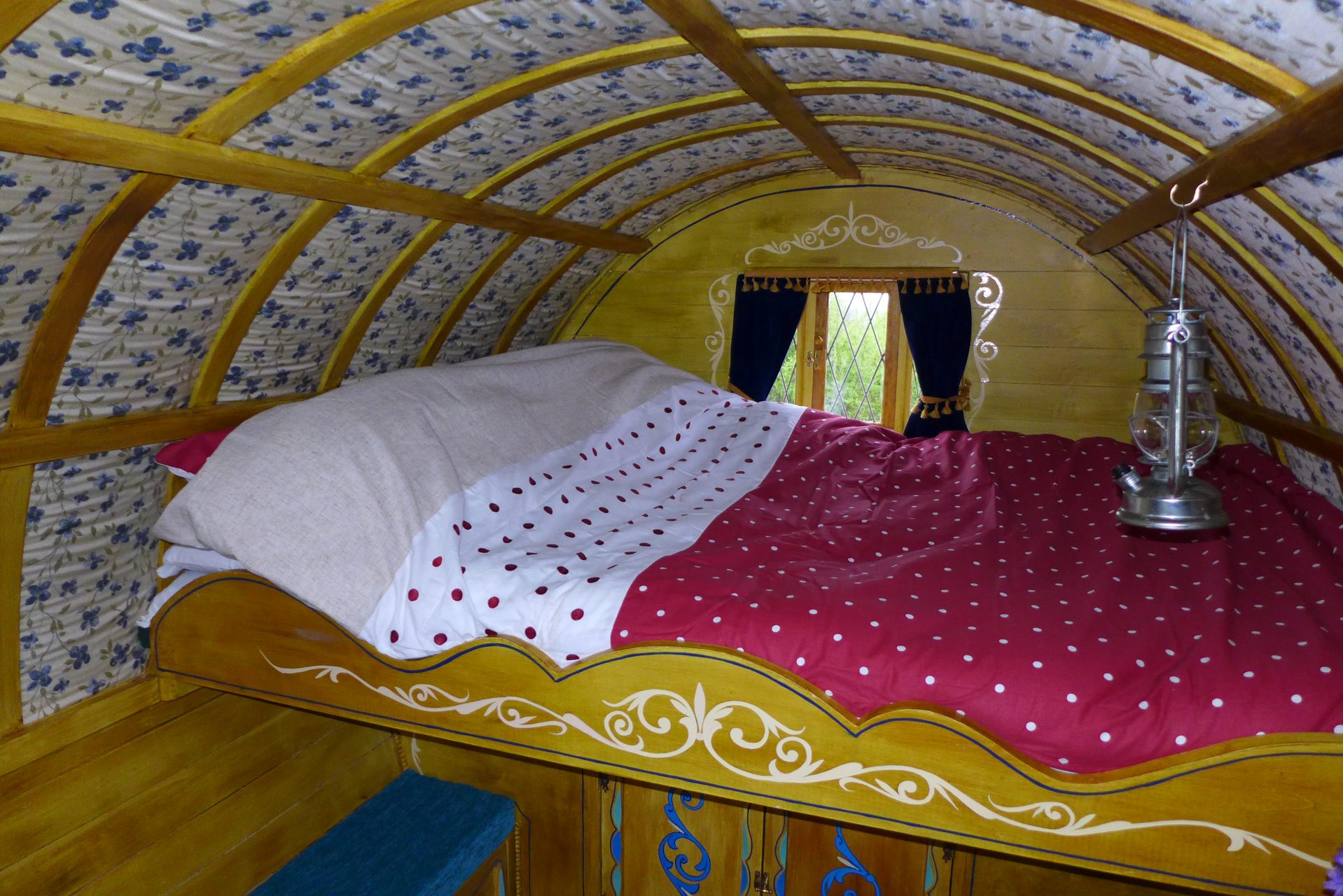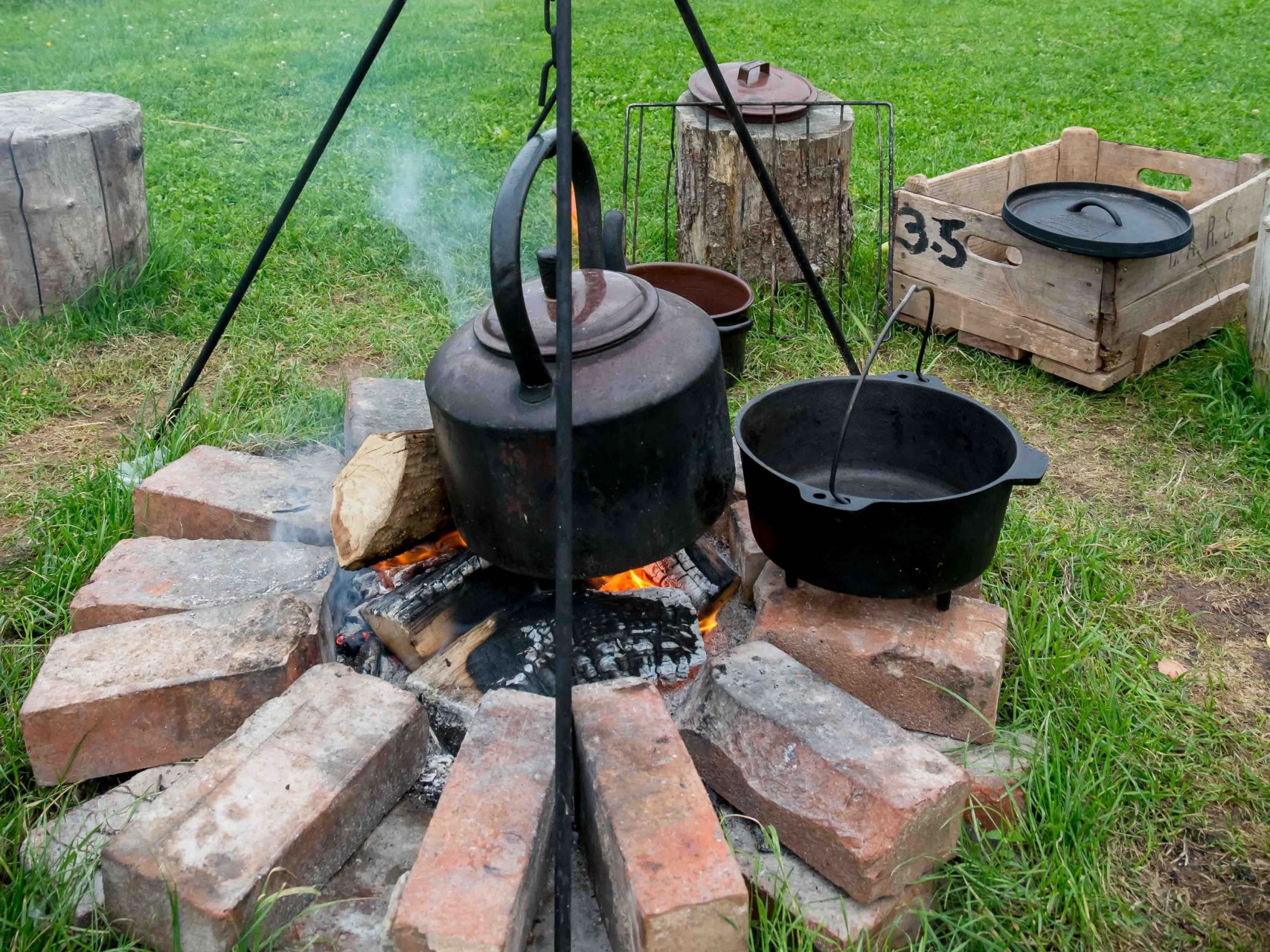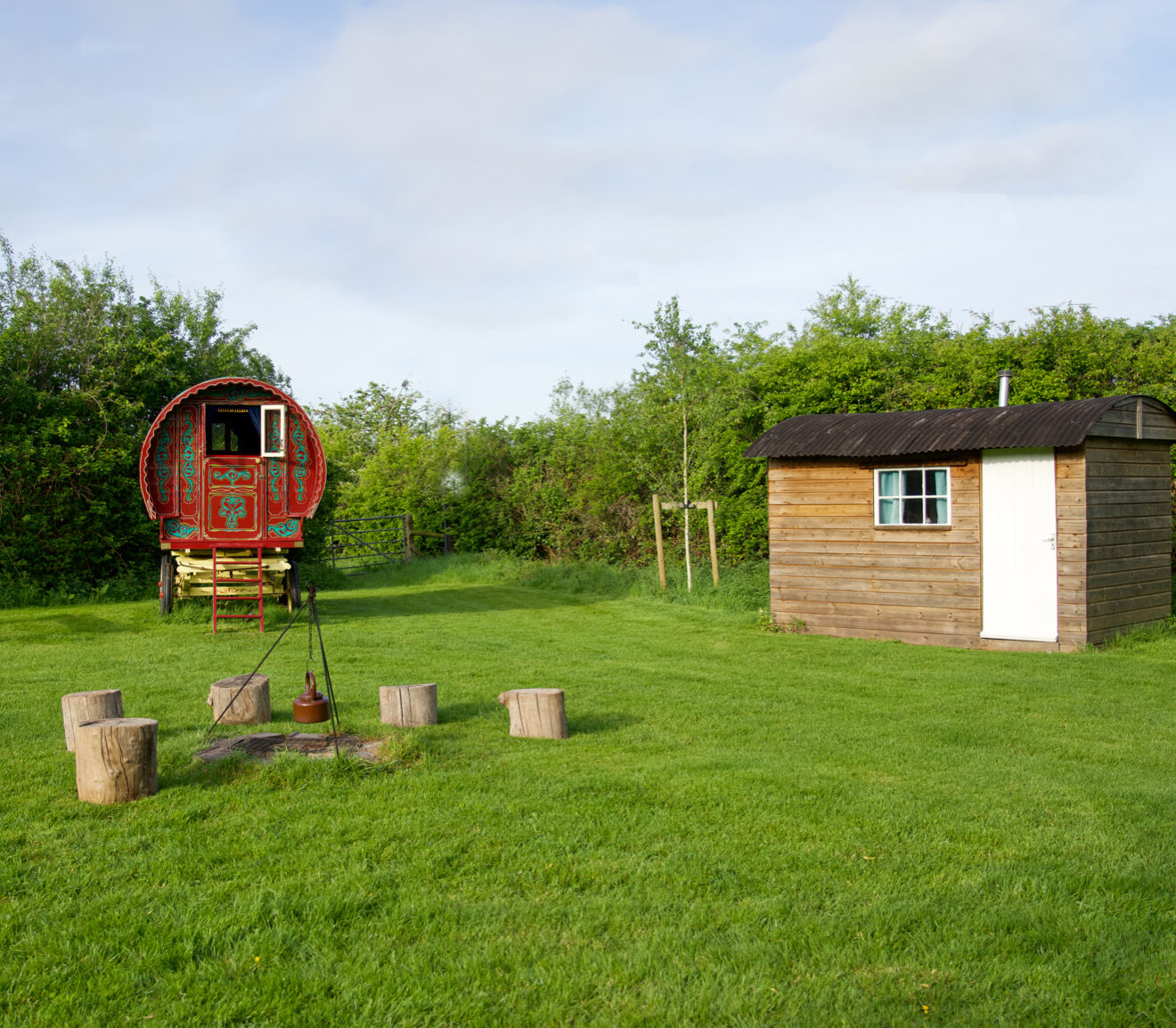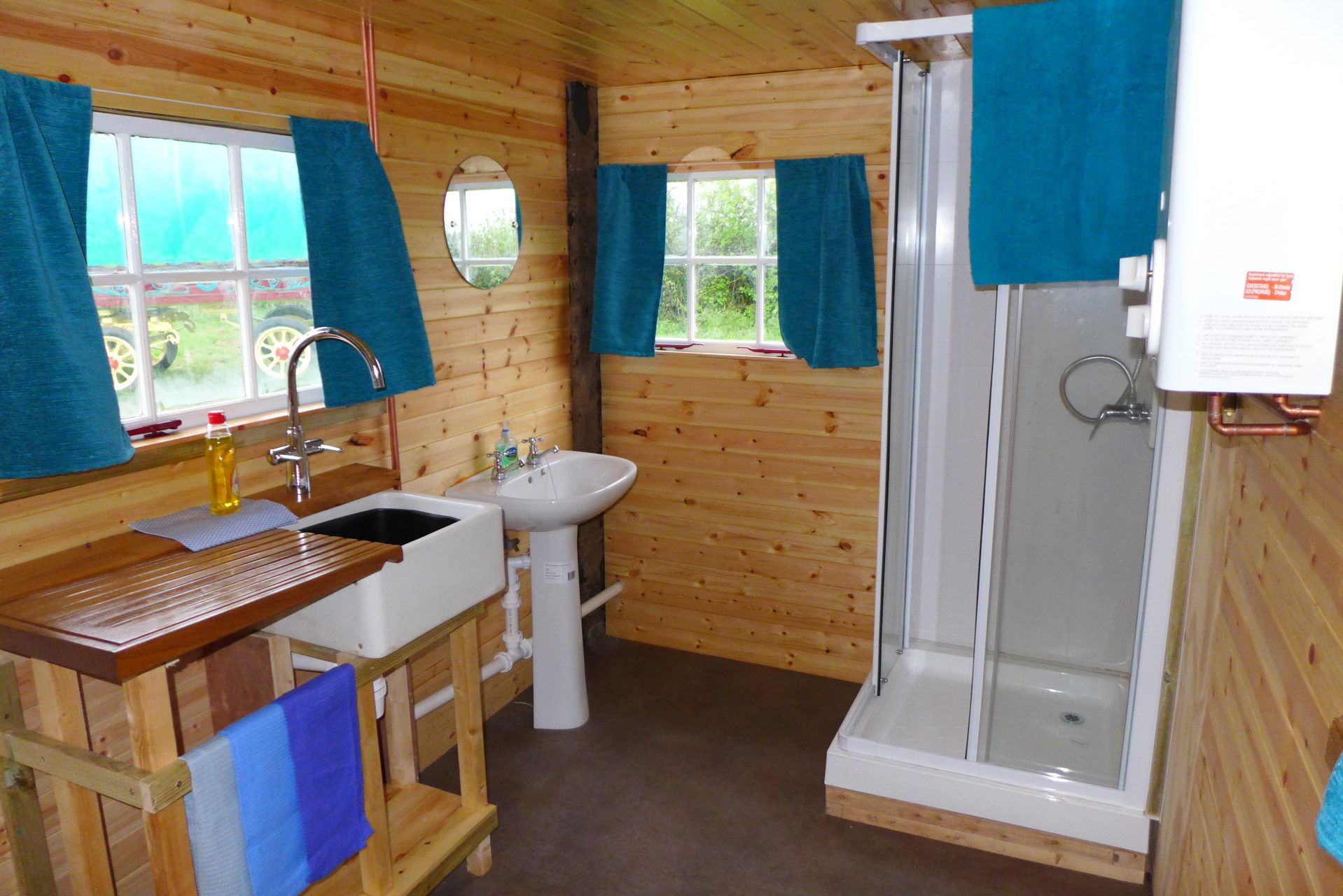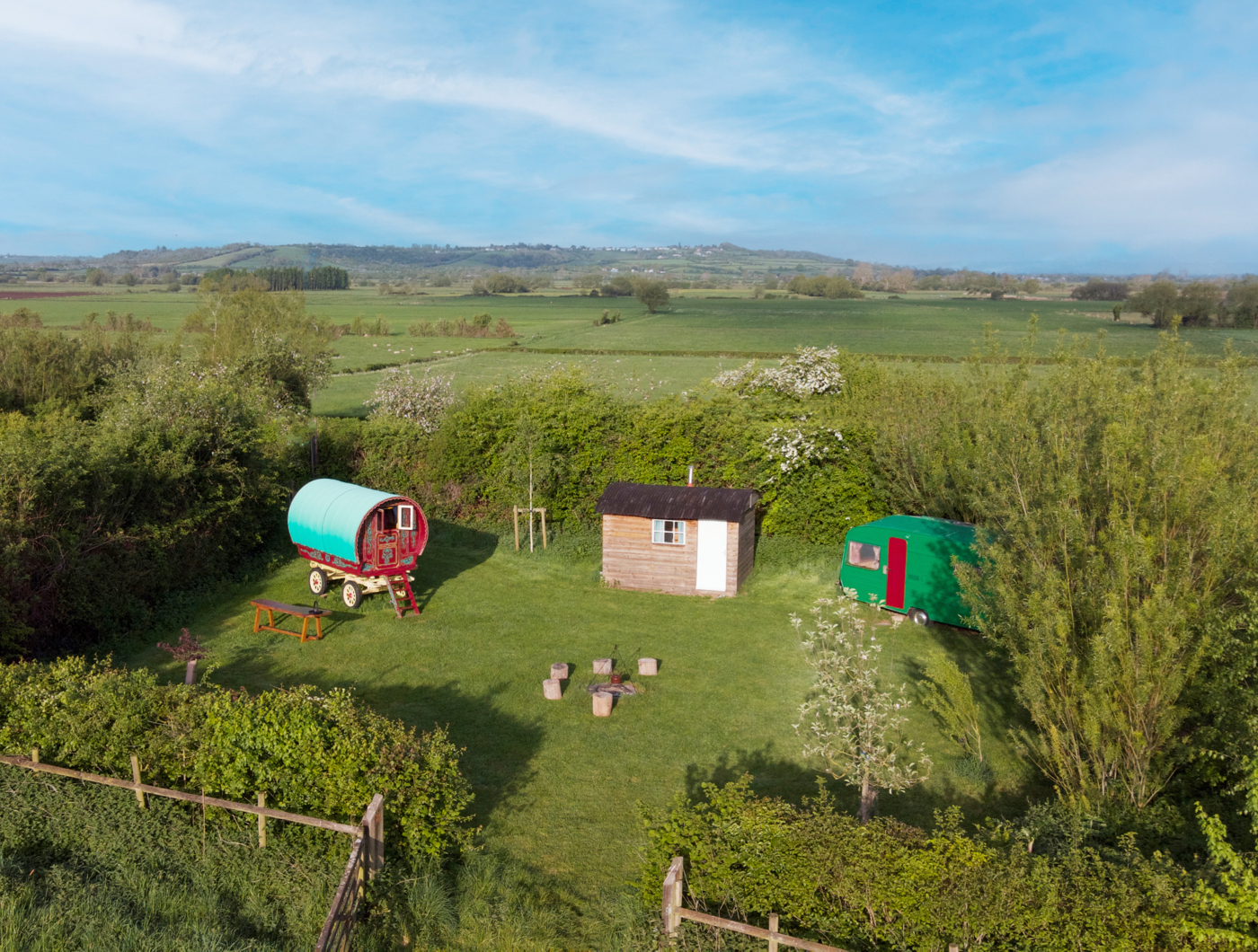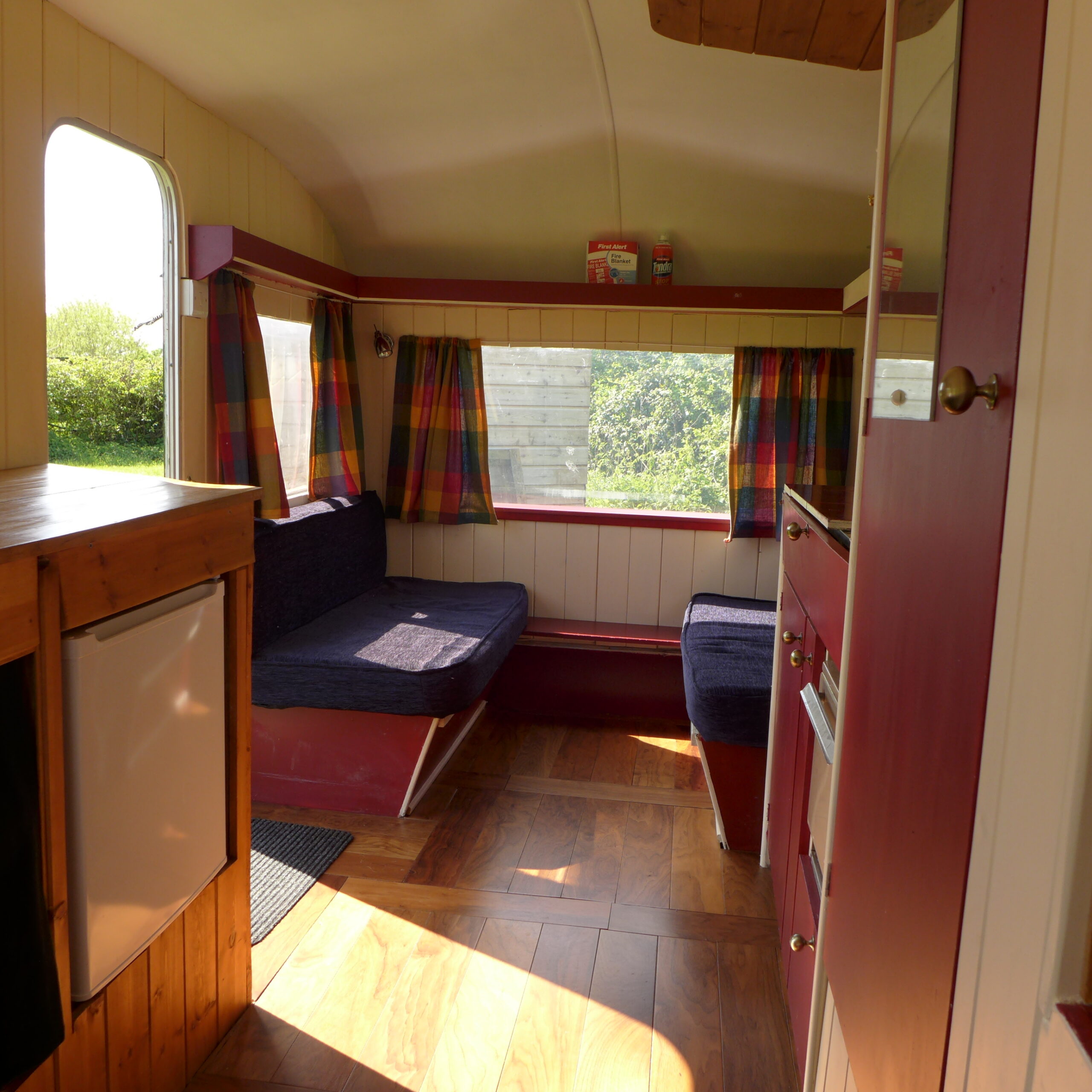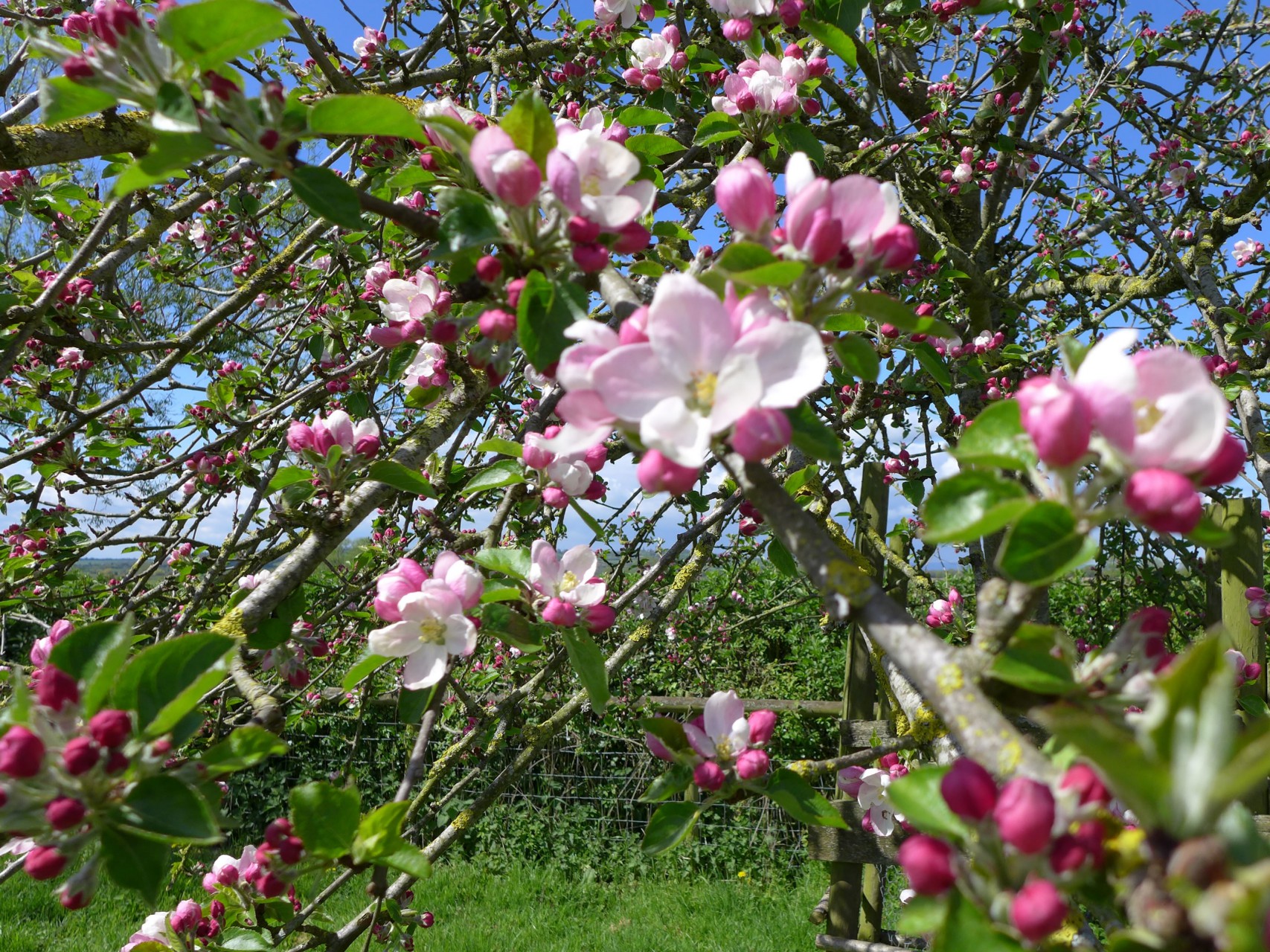 What do you get?
All bed linen is provided as well as utensils, cutlery and crockery. There is purpose built, private, bathroom with a  wonderful hot shower in the same meadow as Ruby. The toilet, still on the same meadow is also private.
Our aim is that all our visitors leave refreshed, relaxed and revitalised.
We hope we have thought of everything and believe we have all the ingredients to make a relaxing short break, weekend away or longer holiday. Staying in this gypsy caravan will give you the perfect break where peace, time and space to relax and chill out is in abundance.
We love children. Under 8's or thereabouts (dependent on size) can curl up under the main bed in the wagon with you. Older children would need to sleep in 'Swallow' our vintage caravan or use a tent. We do allow dogs but only by prior arrangement with Emily and she asks that they do not go into Ruby herself. There are plenty of other spaces for them to sleep in.