The Area and Local Events
Somerset is a place of myth and magic, steeped in history, where eerie mists blur the line between fact and fiction.
Somerset is a land of Kings such as Arthur and Alfred. Cradle of Christianity in Britain, stronghold of Alfred the Great and scene of bloody Civil War battles.
Famed for cider making and cider drinking, there are numerous cider farms, each with their own unique brew. Somerset's cider traditions led to the birth of the Wurzels.
Close by is the mystical town of Glastonbury, with its world famous Glastonbury Tor, Glastonbury Abbey.  Not only will you find the town of Glastonbury intriguing, and the Abbey fascinating you may also enjoy a visit to the Chalice Well where you will experience a tranquil, calm garden with a tumbling stream flowing through the middle. Otherwise just sit in a café enjoying the unique hippy culture.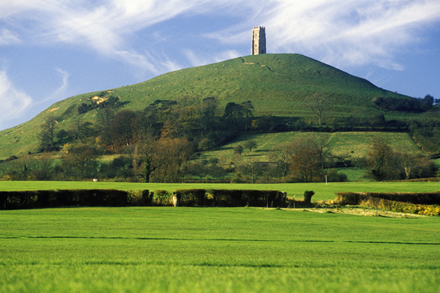 Wells, a few miles further on, is England's smallest city. It's worth a visit to see its magnificent Cathedral, Bishop's Palace and thriving twice weekly farmers' market.
All around are the enigmatic and magical Somerset levels from which rise the Polden and Mendip hills to the north and the Quantock Hills and Blackdown Hills to the west.
Whether on foot, by bicycle or car there is much to do, places to visit and countryside to enjoy.
Wookey Hole and caves is only a short drive away.
At Cheddar Gorge you can visit the labyrinth of caves and learn about the history of cheddar cheese making.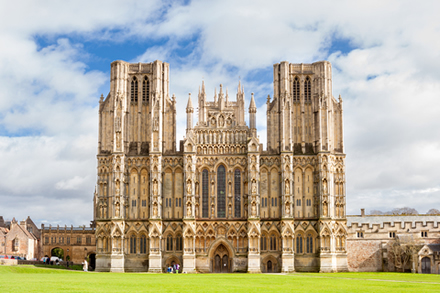 Longleat Safari Park with its lions and wolves is under an hour from Gypsy Caravan Breaks.
West Somerset Railway will take you on a steam train to the beach.
Yeovilton Fleet Air Arm museum is 20 minutes away as is the Haynes International Motor Museum.
You have the choice of the North coast beaches including Weston-Super-Mare or the south coast beaches such as Westbay all within an easy hour of our gypsy caravan site.
There is a plethora of stately homes in Somerset some of which are run by the National Trust. Close to Gypsy Caravan Breaks are: Lytes Cary House, Montacute House and Barrington Court to name but a few.
The historical city of Bath with its ancient Roman Baths less than an hour away.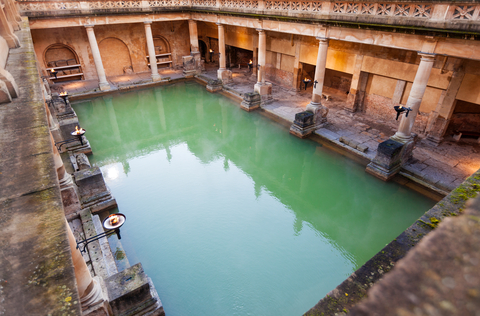 Notable Dates
Ciderthon run, Wells 10th May 2020
Abbey Hill Steam Fayre Rally 30th April – 3rd may 2020
Royal Bath and West Show 28th – 30th May 2020
Green Scythe Fayre 14th June 20120
Langport Walking Festival 20/21st June 2020
Yeovilton Air Day 11th July 20120
Somerton Arts Festival 4th – 11th July 2020
Godney Gathering 17/18th  July 2020
Priddy Folk Festival 10 -12th July 2020
The Glastonbury Extravaganza 1st August 2020
Great Dorset Steam Fair 27th August 2020
Frome Cheese Show 12th September 2020
Frome Carnival 26th September 2020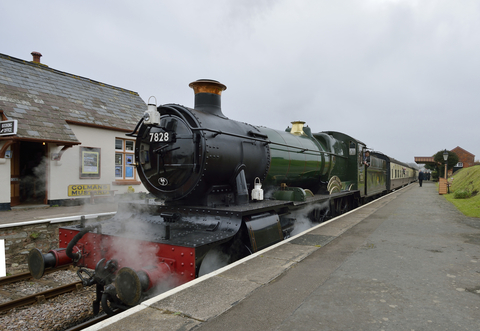 What Our Guests Say
about this special escape
Well what can I say?  Wasn't sure at first but truly love it.  We sat around the fire talking long into the night.
What a beautiful and relaxing place! It's good to step back in time.  Everything was delightful. September 2015
What an experience, another tick off my bucket list.
We toasted marshmallows, cooked sausages, danced like loons to music…..excellent